Meditation CD's
Annie is an intuitive healer, channel, life coach and teacher. In these widely acclaimed meditation CDs, she places you in a clear and supported sacred space where self-healing occurs on all levels.
Support music is written, recorded and produced by Terry Oldfield.
---
Opening to Love Meditation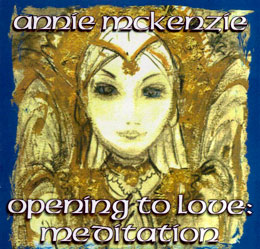 This meditation is a beginning and a return.
It is a guided journey of connection and release, to help anchor love and light into the body.
This CD is particularly good for those beginning their journey to either good health or well being.
Annie takes you on a journey to find peace, healing and forgiveness.
---
Meditation of the Fiery Heart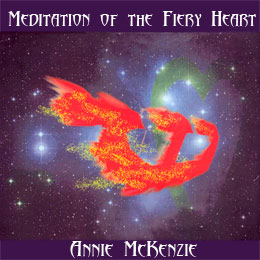 This guided meditation takes you through a simple yet powerful technique. Daily repetition strengthens your awareness of connection to the Spirit.
It gently clears every fibre of your body and being without the pain of reliving the past.
Disciplined practice of this technique demonstrates a commitment to your growth and as a result, the Universe will rush to support you on your journey.
Allow yourself to connect to the Divine Flame and accelerate your path of Illumination.
Ignite the Flame of Love in your heart and pour its radiant force into the world.
---
Pillar of Light Activation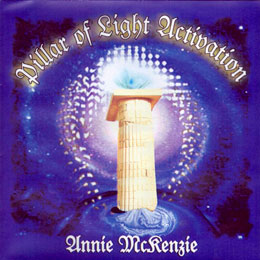 During this guided meditation, you are going to activate the Elemental Spheres of your energy body – the Sephiroth of The Tree of Life.
This is an ancient practice used to open your consciousness to pure spiritual energy
It is a transformational practice that accelerates the growth of awareness and transmutes negativity on all levels simply through connecting you to the source of pure Spiritual consciousness.
The use of Platonic Solids (sacred geometries) and the intonation of the Sacred and Holy Names intensify the experience.
The Pillar of Light Activation is an extremely powerful practice and is to be approached with reverence and respect.
---
COST – All Cd's $20.00 plus $5.00 postage and handling.
You can pay securely online using your credit card.
Payments are processed by PayPal. Shipping is included in the total at the checkout.

Please contact Annie on 617- 54428847 or 0402 801 589
Or annie@anniemckenzie.com.au
CD's are gifted with workshops.
Embracing Life – Opening to Love
Fires of the Heart – Meditation of the Fiery Heart
Pillar of Light Activation
Special offer – have two healing sessions with Annie and receive Opening to Love Free.